On Grid Net Meter
Systems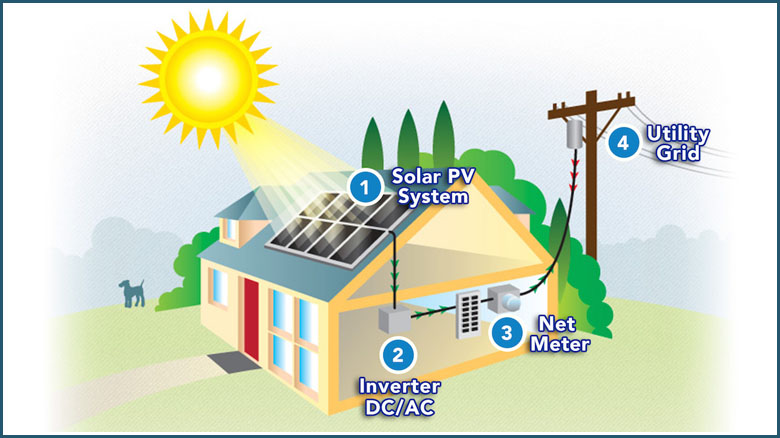 On Grid Net Meter Systems
---
Our ongrid Net meter system includes all required system components like Solar Panels, Ongrid Inverter, net meter, AC/DC cabelling, AC/DC isolation & protection devices, earthing material, Wifi device for remote monitoring & data logging, customized fabricated metal structure to hold solar panels, etc.
Our customers know that once they decide to work with WindSun eco Systems we will take care of them all the way down the line. We'll do our best to match all your expectations. Contact us today to see how we can help.
---
Here are the benefits of our on grid Solar net meter system offers:
Very Low maintenance cost as no consumable items are used.
Very economical and quick return of investment(Just 2-3 years).
100% saving on electric bills.
25 years Solar panel efficiency warranty and life is almost 40 years.
Get 30% government Subsidy.
30% Income tax depreciation benefit.
Eco friendly method of power generation.
Inverter and all system components can be mounted on wall. No floor space needed.
We can easily install it on any type of roof.
No worries of increase in energy charges.
Easy cleaning of solar panels.
Remote Monitoring of system is possible through mobile application or website.
Our well designed system can enhance aesthetic looks of your premises.
All system components are MNRE approved and meets all required industry standards.